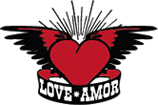 Fast track course to Hoodoo Love Spells
Step by step Hoodoo spells for love work
How to have success with Hoodoo Love magic
How to work with spirit
Learn how to receive spiritual answers if you don't have a current connection with spirit
How to obtain answers from spirit
Learn the prayers and psalms I say in love work
Saints for love work
Skills Taught in this Course Include:
Honey Jars – Learn how to make a honey jar
Love Mojo Bags – By the end of this lesson you will be able to make your own mojo bag
Candle Magic – Learn how to look after yourself – your own spirit.
Choosing Herbs for Love work
Love Potion Making
The Love Voodoo Doll
Spells Covered in this Course Include:
The Honey Jar Spell for Attracting Love
Love Magnet Spell
Love Mojo Bag
Love Attraction Spell
Self Love Candle Spell
Love Bath Spell
---
START THE COURSE NOW
How do I start the course?
Are you registered on this site? If you are not registered, you'll need to do that first.
Register – Click the "Register" button in the top right corner of this screen. You will receive confirmation in your email. Remember to check your spam, and keep your password in a place you can remember.
Enroll – Click on the course you wish to take. Click "Take This Course" and follow the instructions
Begin!
Help. I am having issues enrolling
Save
Save
Save
Save
Save
Save
Save
Save
Save
Save
Save
Save
Save