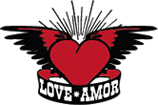 Fast track course to Hoodoo Love Spells
Step by step Hoodoo spells for love work
How to have success with Hoodoo Love magic
How to work with spirit
Learn how to receive spiritual answers if you don't have a current connection with spirit
How to obtain answers from spirit
Learn the prayers and psalms
Saints for love work
Skills Taught in this Course Include:
Honey Jars – Learn how to make a honey jar
Love Mojo Bags – By the end of this lesson you will be able to make your own mojo bag
Candle Magic – Learn how to look after yourself – your own spirit.
Choosing Herbs for Love work
Love Potion Making
The Love Voodoo Doll
Save
Save
Save
Save
Save
Save
Save
Save
Save
Save
Save
Save
Save
Welcome

In the first section, I will walk you through two of the key requirements for successful Hoodoo love magic. By the end of this first section you will feel confident in knowing what is required from you to perform who do you love magic.

Skills for Love Magic Success

Next we look at the skills you should look at building to become effective in Hoodoo love magic

Love Spells by Purpose

Love is always complicated. This section we will look at unique situations you may be working on in your love life. ALSO - if you would like us to look at your situation, just email us.